Ways to Get Involved
Community Engagement
Looking to get more involved in the community? Join us at local events and markets in Hamilton to provide naloxone training and naloxone kits, as well as promote SOPEN's initiative
Presentations
Enjoy public speaking or sharing knowledge in a reciprocal way? Come present with us to local organizations, businesses, schools, and more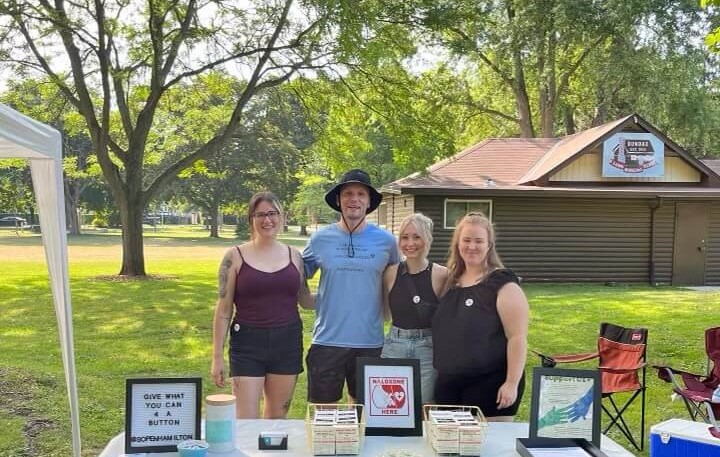 Here's what we are looking for:
Lived and Living Experience – Have you used drugs and feel you want to contribute? We can't wait to hear from you.
Do you identify as a young person (25 and under), person of colour, disabled, Indigenous, 2SLGBTQ+, or another group? We are looking for feedback and perspectives from people of diverse backgrounds, let's collaborate!
Community Partner – Do you currently work with youth who are exposed to drugs through personal choice or environment? Let's network
Do you have a passion for volunteering or have a parent, sibling, friend who uses drugs? – your experience and input is important too, come weigh-in
Has the drug poisoning crisis impacted you? Your experiences are important, come share your knowledge and expertise with us
Have you saved a life with naloxone? We have too, lets share our knowledge in a reciprocal way
We thank everyone who supports our community initiative through your time, donations, and encouragement.
Please complete the Google form below to get involved with SOPEN