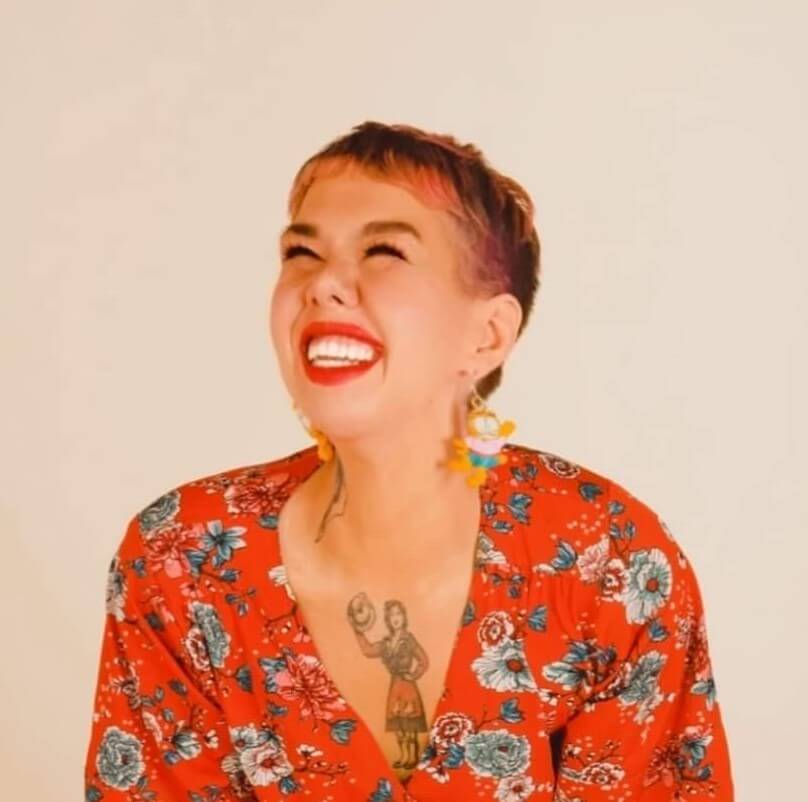 Jessie Goyette
She/Her
We would like to thank Jessie for her consultation and sharing her experiences with harm reduction practice and anti-oppressive Indigenous ways of knowing and being. Her input is invaluable and has been used to help rebrand SOPEN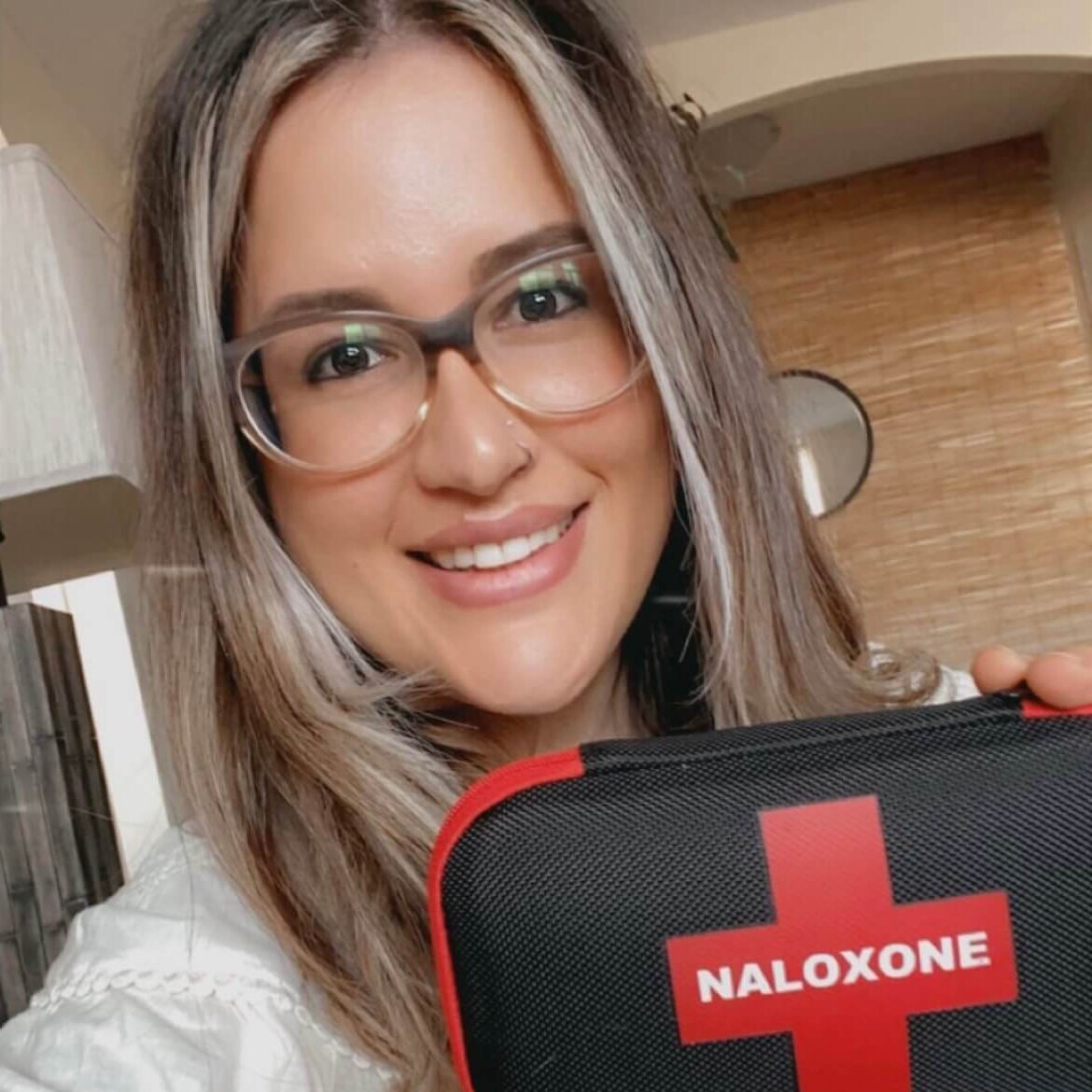 Olivia Mancini
She/Her
Olivia Mancini brings her passion, dedication, and expertise across various organizations in Hamilton, providing mental health and harm reduction support to folks as a Registered Social Worker and Harm Reduction Worker. When she is not on the frontline, Olivia works in drug policy and advocates for the decriminalization of drugs, safe supply, legal regulation, and the right to housing. Olivia also recently completed her Master of Social Work at McMaster University.
The drug poisoning crisis is devastating and the impact on communities across Canada has been lethal. Olivia co-founded SOPEN to raise awareness about the overdose epidemic and to better equip folks with the knowledge and tools to save lives. Olivia has a passion for education and she strives to teach and empower people to become part of ending the stigma against people who use drugs. Stigma kills and we have lost too many.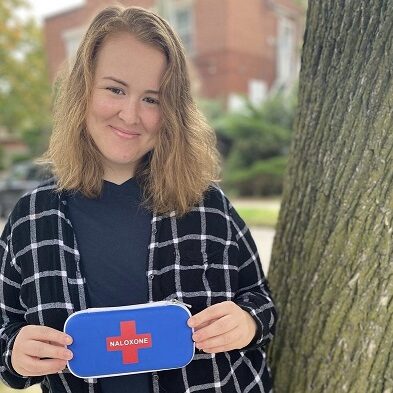 Kayla Crabtree
She/Her
Kayla Crabtree has extensive front line experience working in the shelter system and connects people to various drug use supports and resources. Working on the front lines, Kayla has been a first responder at many overdoses and believes we need a more drastic response to the opioid epidemic. Kayla is a mom of two and values the importance of raising socially conscious children. She believes strongly in community development and has dedicated her time to multiple volunteer opportunities in Hamilton Ontario.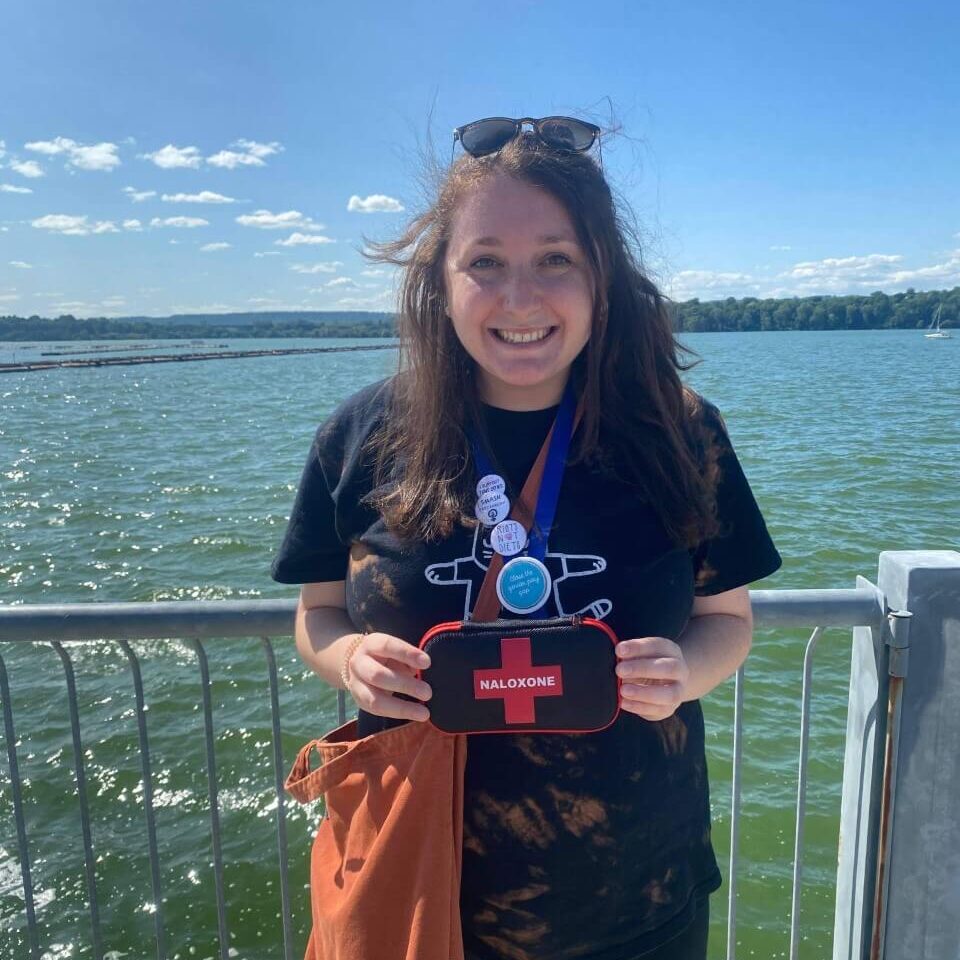 Samm Floren
She/Her
A Social Worker, currently completing her Masters of Social Work at McMaster University with over 10 years of experience working with children and youth. She has spent the last two years working in Hamilton shelter systems, where she has developed a passion for Harm Reduction. Samm helped Co-Founded SOPEN as a way to welcome youth where they are at, while also providing them with the information necessary to use safely and support one another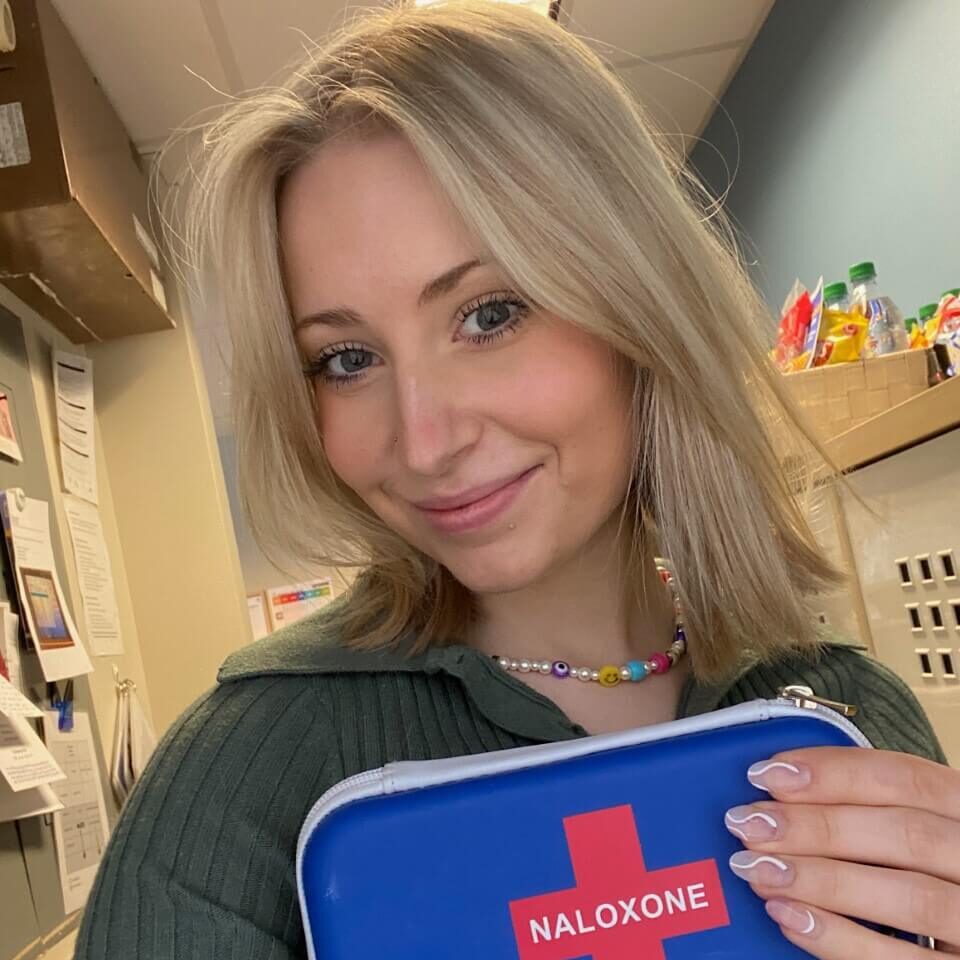 Tanisha Palmer
She/Her
Tanisha Is a McMaster graduate in Health in Society and most recently completed her Masters in Social Justice and Community Engagement at Wilfrid Laurier University. Through her research interests and frontline work she has developed a passion for supporting innovative harm reduction practices within the Hamilton shelter system. Supporting individuals who use drugs has expanded her knowledge for the need of safe supply, wider harm reduction practices, and education. Tanisha is passionate about health promotion education and development and integrating harm reduction practices in wider community health and housing supports. Being a part of Sopen has allowed her to be a part of an inspiring group of other driven individuals who care about advocating for important substance use related supports in the Hamilton community. It has given her the opportunity to learn from others and develop stronger skills in harm reduction education.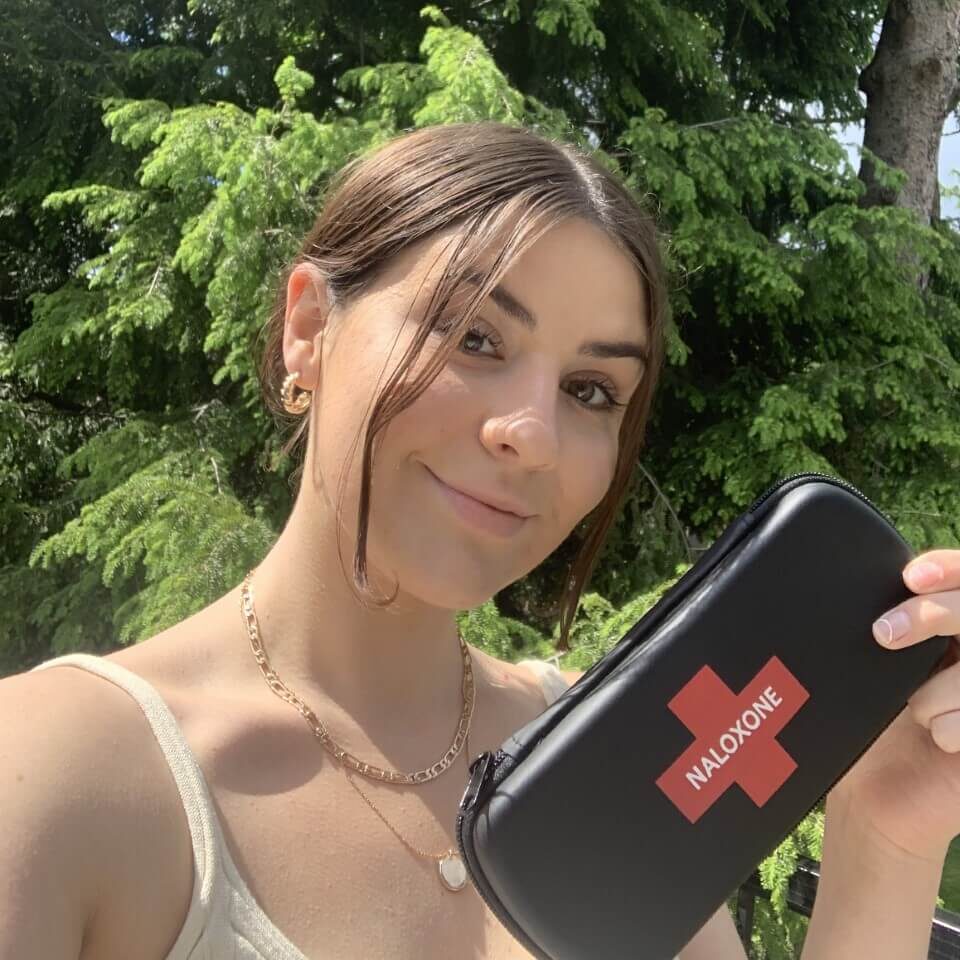 Jenna Labelle
She/Her
Jenna has completed her Bachelor of Social Work and a minor in Mental Health, Addictions, and Society at McMaster University. Jenna was motivated to join SOPEN after seeing the effects of the opioid poisoning crisis firsthand through working at a shelter serving houseless women and gender-diverse folks during the opioid poisoning crisis and the COVID-19 pandemic. Through this experience, Jenna was able to witness the benefits of harm reduction practices offered to those who use substances and the importance of eradicating the stigma that coincides with substance use. By joining SOPEN, Jenna has had the opportunity to expand her knowledge on substance use and harm reduction practices, while being able to share this knowledge in an interactive way with the broader community.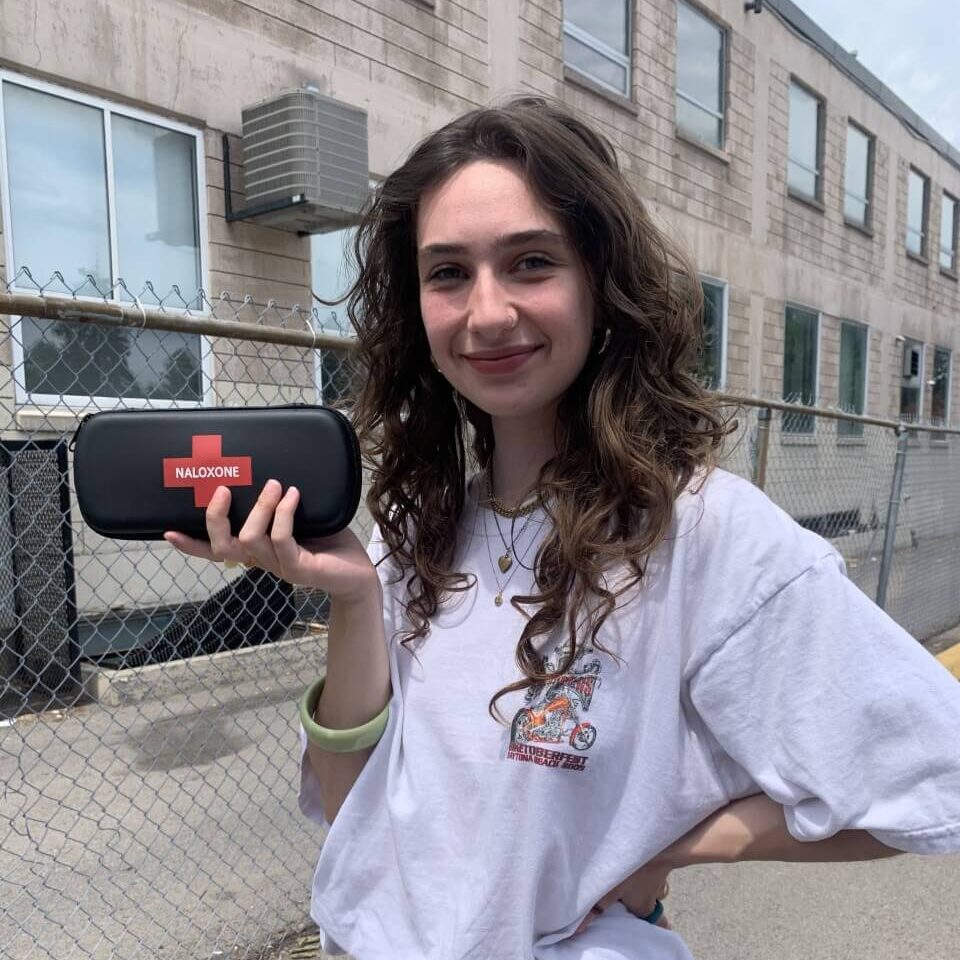 Danielle Blane
She/Her
Danielle is an Honours Human Behaviour student at McMaster University specializing in mental health and addictions. Outside of academia Danielle brings her strong support of harm reduction practices and overdose awareness to the front line. Through her work with youth at risk in Hamilton, she experienced firsthand the need for safe drug use in overdose prevention. Danielle is now passionate about changing the discourse around addiction and educating both people who use substances and the wider community on safe use. Joining Sopen gave her the opportunity to be a part of something she really believes in.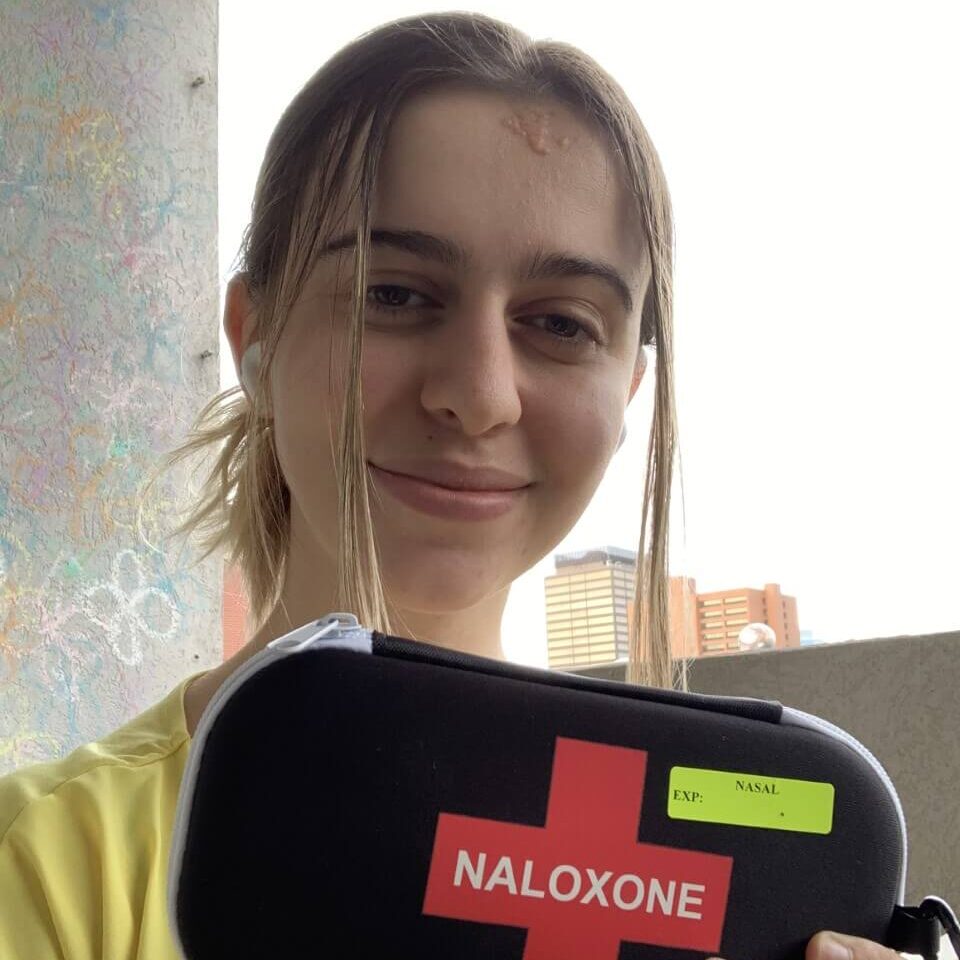 Etri Kocaqi
She/Her
Etri Is currently a medical student at McMaster University. She was motivated to join SOPEN after volunteering in harm reduction programs in Hamilton shelters. She hopes to learn more about harm reduction and how the opioid crisis has (and continues) to impact precariously housed individuals in the Hamilton community. She is passionate about integrating this knowledge into her future healthcare career. By joining SOPEN, Etri has had the opportunity to connect with amazing organizations and community members working towards reducing the stigma surrounding drug use and supporting people who use drugs.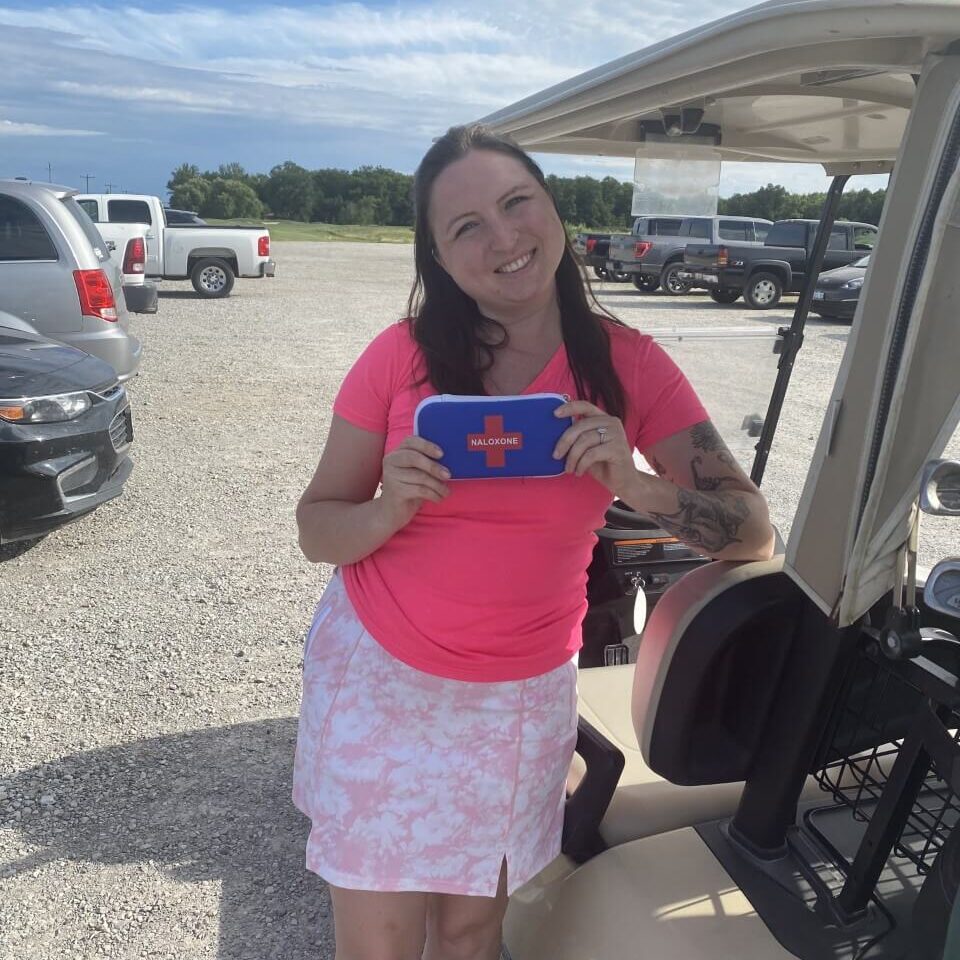 Skylar Flynn
She/Her
Skylar is a Wilfred Laurier a Criminology graduate. Skylar began her work in the social service field within the emergency shelter system as a frontline worker and later moved into a management position. Skylar continues to see the impact of opioid poisoning firsthand. Skylar is employed by several social service organizations and has volunteered with agencies such as the Aids Network Harm Reduction Program and The Hub who offer harm reduction supplies to folks in the city of Hamilton. Skylar was motivated to join SOPEN after seeing the importance of community engagement and education that SOPEN offers and the impact it has had on the Hamilton community.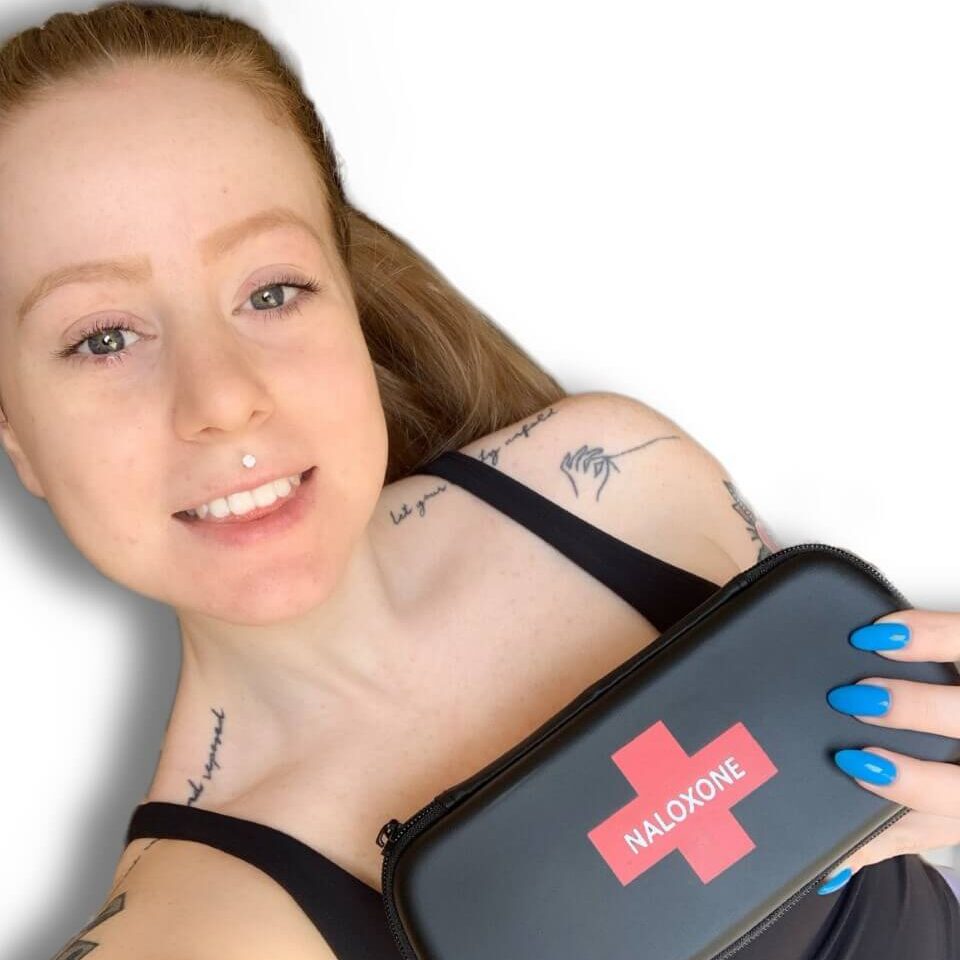 Mackenzie Machry
She/Her
Mackenzie completed her undergraduate degree at McMaster University and she is currently working on a diploma in professional addiction studies. Mackenzie works as a case manager at a women's shelter and she joined SOPEN because she has seen first-hand how Naloxone and harm reduction save lives and she wants to share her experiences with others. The government has failed to protect folks who use drugs and address the opioid epidemic, but we are not powerless. Ordinary people have the power to save lives and make a difference. Harm reduction is important to Mackenzie because it promotes autonomy and personal choice. Harm reduction is not simply Naloxone and safe consumption sites. Harm reduction is wearing sunscreen or a seatbelt. It is walking home with a friend instead of alone. Harm reduction challenges stigma and acknowledges that life is not risk-free, but where possible, we can mitigate this risk. Folks who use drugs are our friends, family, neighbours, and co-workers and they deserve to be treated with love and respect.