Frequently Asked Questions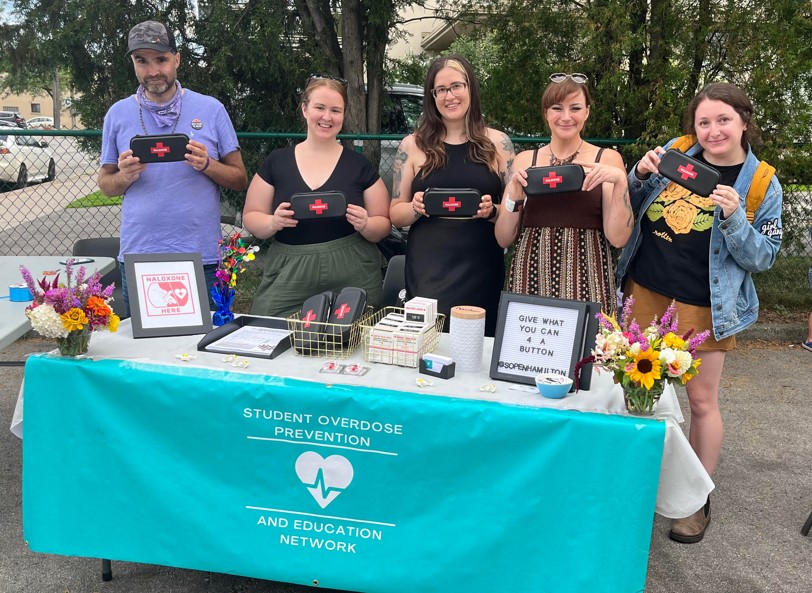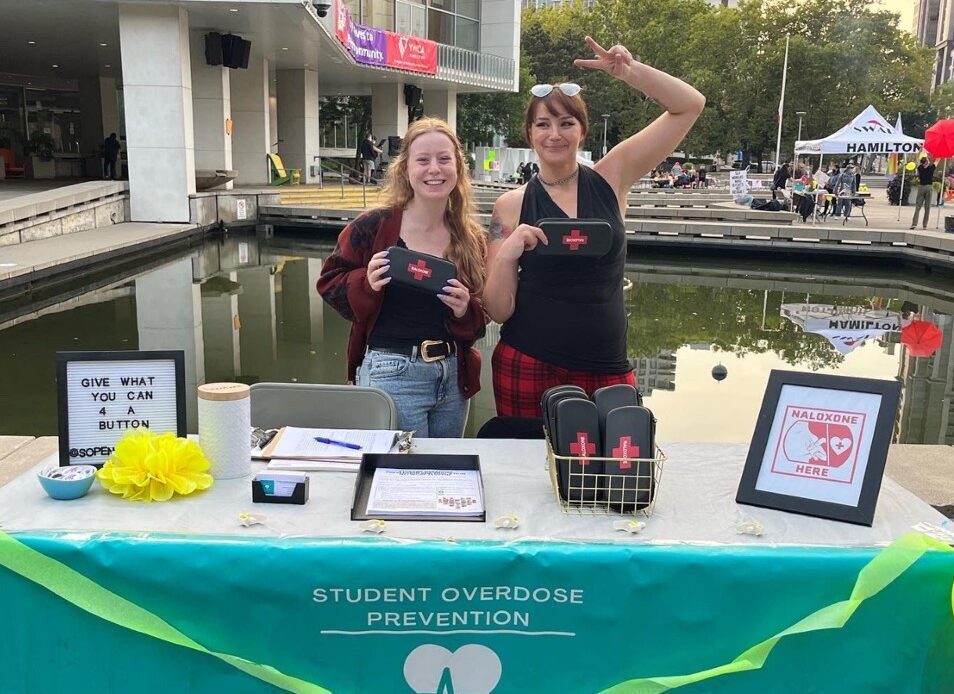 Do you have to be a student to volunteer with SOPEN?
Do you have to commit to a certain number of hours to volunteer?
No, we are low-barrier and flexible. You can commit to however many hours you are comfortable with.
How long is SOPEN's presentation/workshop?
Typically 1.5 hours on zoom and 2 hours in person. We adapt presentations to the organization's needs, so the length of presentation may vary.
Is there a cost for SOPEN's presentation/workshop?
We offer a sliding scale from $0 to $350. We are solely volunteer led and run, so all funds are used towards our presentations, community engagement, and honorarium for people with lived and living experience.
Is SOPEN's presentation/workshop just for businesses and organizations?
No, we can train groups of friends or families, students and anyone interested in learning how to save a life with naloxone.
What topics are covered in SOPEN's presentation/workshop?
History of drug prohibition and how it is deeply rooted in racism and colonialism 

Harm reduction (safe injection sites, harm reduction programs, safe supply)

Overdose response (how to recognize an opioid overdose, naloxone training, what to say after an overdose) 

Overdose statistics in your community 

Stigma and the importance of language 

Safer partying tips

How to get more involved in your community 

*Topics can be adapted based on organizational need*
What are the benefits of participating in this presentation/workshop?
You will learn how to save a life with naloxone, which is becoming a basic first aid response

You will be provided with the knowledge and tools to make informed choices about drug use 

You will learn about community resources and how to support people who use drugs in a compassionate and non-judgemental way 
Does SOPEN provide tax receipts?
No, we are unable to provide tax receipts as we are not a registered charity or non-profit organization. We can provide an invoice.
Does SOPEN provide naloxone kits?
Yes, we provide each participant with a nasal naloxone kit. We can also provide injectable naloxone kits upon request.
Can I store my naloxone kit in my car?
You cannot store nasal naloxone in your car, it is temperature sensitive and should be stored between 15-25 degrees celsius (59-77 Fahrenheit)

If you only have a naloxone kit that has been exposed to extreme heat or cold, use it anyways, it just may not be as effective

You can store injectable naloxone in your car
Do naloxone kits expire?
Yes, each naloxone kit should have an expiry date on the back

You can return your expired kit to your local pharmacy and they will dispose of it appropriately
Where do I get a naloxone kit?
Your local pharmacy should carry naloxone (i.e., Fortinos, Shoppers Drug Mart, Marchese Pharmacy)

Some social service organizations, such as The AIDS Network, the HUB, the Wesley Day Centre, Urban Core Community Health Centre, and the VAN program
How old do you have to be to carry a naloxone kit?
No age requirements – anyone can carry naloxone.
What is the difference between nasal and intramuscular (IM) naloxone?
4mg nasal spray is 10x stronger than IM to account for absorption and bioavailability

Nasal will stay in the body for longer, so withdrawal symptoms can last longer than IM

Nasal and IM start working at the same rate

Nasal and IM are both as effective, nasal is just easier to administer